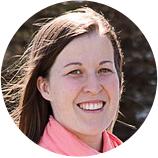 Hi, I'm Ivy Hultquist, the founder of Massage Exam Academy. I love being a massage therapist. I also love learning, teaching, and helping others achieve their goals. That is why I am here!
If I can be of any assistance to you, let me know right here.
Whether you are taking the MBLEx for the first, second or tenth time, I know you want to do everything you possibly can to pass the exam on
this
attempt. You've probably been browsing guides on Amazon, rifling through months of class notes, scouring the internet for tips to pass this exam. You're chomping at the bit to get this exam out of the way, get licensed, and start earning money. And because you aren't currently earning the money you want to be, you can't afford to spend a ton of money on prep materials.
I understand. I've taken both the NCETMB and the MBLEx. I remember the anxious hours of studying for my first licensing exam, and the pressure of passing this exam so I could obtain my license. I've searched every corner of the internet, looking for study guides, prep services, and insider "tips."
That's why I created Massage Exam Academy. (full story here)
I want to give you one resource with everything you need to pass the MBLEx. I want to help you replace uncertainty, fear, and doubt with confidence. It's personal: I want you to succeed! My favorite emails are from people right after taking and passing the MBLEx. I can sense the joy and relief.
Then it moves on to, "What do I do next?" I am not just going to drop you off at the Pearson Vue center for the MBLEx and wave goodbye. If you have questions about preparing for the MBLEx or the next step, I am here. The first thing you need to do is begin to prepare for the MBLEx.