*Last Updated: 1/10/2023*
If you live in Hawaii and are considering a career in massage, or a mainland massage therapist wanting to work in Hawaii, chances are you have looked over the requirements to get a Hawaii massage license to work in the Aloha state.
Now, you are not only confused but overwhelmed with the requirements. Laws and rules, although in English, are written by lawmakers in "Legalese." Government board websites are not user-friendly and often difficult to navigate. You may find yourself still asking which steps you need to complete to meet the requirements.
I have assisted hundreds of massage therapists through the process of obtaining a massage license and moving to another state.
Before making the move or jump into the profession, some planning is required to make sure you meet all of the requirements. By the time we are done here, you should know everything you need to do to be licensed in paradise.
The three basic requirements for obtaining a Hawaii Massage License
Complete and show proof of acceptable massage training
Complete CPR Certification
I am going to break down each one of these requirements, because each step is slightly more complex than indicated above.
The massage training requirement set by the board of massage in Hawaii is currently 570 hours.
If you live in Hawaii, most approved schools will follow the state guidelines and you should not have a problem proving your education meets the state's minimum requirements.
If you are looking for a school, here is a list of massage training programs in Hawaii.
If you went to school somewhere other than Hawaii, be prepared to provide the following documents:
Transcript (indicating hours of training – not credits)
A course description
A brochure or catalog for the school
Documentation that indicates the school is approved/licensed by the state department of education or other government agency (board of massage) in that jurisdiction. This may also include COMPTA approval or AMTA approval.
Ready to apply? Here is the license and examination application. You will need to include a $50.00 non-refundable application fee. Do not include the exam fee with this application. You will pay the examination fee after your application is approved.
You should also submit proof of a valid CPR training with your application.
Step 2: Provide proof of a current adult and infant CPR certification
This is the easiest step to complete. Here are a few places to complete this requirement:
Once you have applied for a massage license and your application has been approved, the board of massage will send you a form that allows one to register and sit for Hawaii's State exam. Let's tackle that requirement next.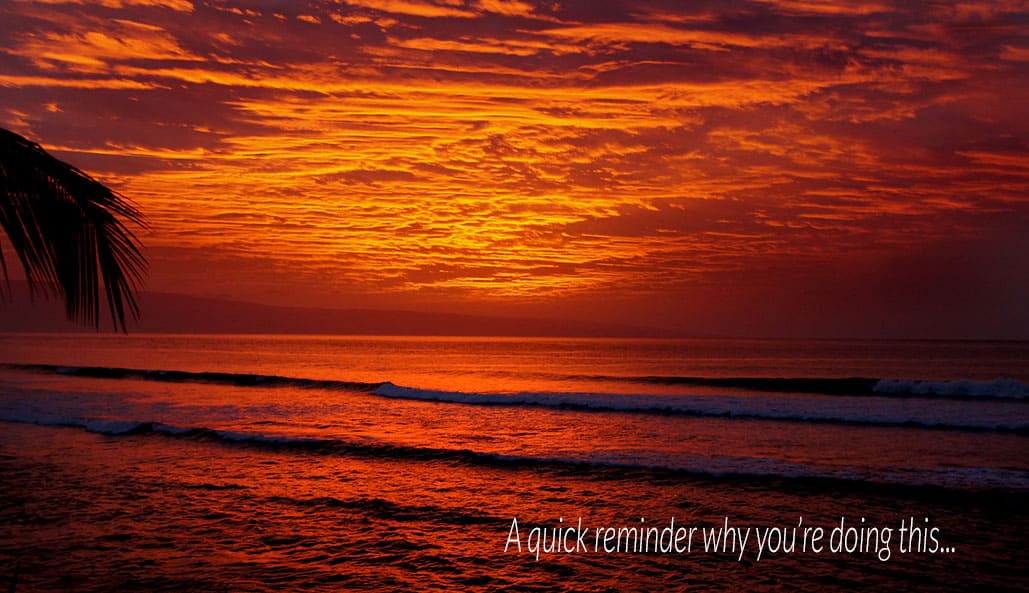 Step 3: Pass Hawaii's Massage License State Board Exam
Hawaii does not have license reciprocity and has its own massage board exam. The Hawaii board does not accept any other massage exams (NCETMB, NCETM, NESL, MBLEx, or BCETM). This is particularly important to mainland massage therapists moving to Hawaii.
Once the Board approves your application for a massage license at the board meeting (see the dates below), you will receive a form to register for your exam with instructions for how to pay the $90 exam fee.
There are a few application deadlines you need to be aware of before the board exam.
Exam Application Deadlines and Exam Dates
The Hawaii massage exam is only given four times per year. There is also an application deadline for each exam date. Hawaii Administrative Rules states the deadline for applications is forty-five days prior to the date of the examination.
Since the COVID-19 pandemic, I am hearing more and more people have been allowed to take their exam stateside and on non-exam dates. Also, there has been an increase in licensing timelines, so plan (way!) ahead. Check this link for Hawaii exam dates and application deadlines.
Exam Location and Proctor
The Hawaii State exam was proctored by Prometric. Beginning in 2023, PSI Services, LLC will administer on the island of administered on Oahu as well as neighboring islands (Maui, Kona, Hilo, and Kauai).
A walk-in exam day is available for approved candidates who have missed their exam. Walk-in fees are an additional.
To make arrangements to take the Hawaii board exam out of the state, you will need to include a written request with your license application. If your special request is approved, contact PSI Services, LLC, not the Hawaii board of massage, to make arrangements for your exam.
Do not attempt to take an exam without Board approval. If you do, your test scores will be invalid and you will be subject to possible disciplinary action.
Need a study guide that's actually created for the Hawaii Massage Exam?
Exam Details
The exam is in paper and pencil format. No computer knowledge is necessary and you may not use any books or other materials during the exam.
Number and Type of Questions
There are 100 multiple-choice questions with three multiple choice question formats:
Direct question
Incomplete sentence
All of the following EXCEPT
Time Limit
You will have two hours to complete the exam.
Passing Score
A score of 75% or above is required to pass the exam.
Scores are based on the number of questions answered correctly. There is no penalty for guessing, so be sure to mark every question.
You will not be given credit for:
any question answered incorrectly
Any question marked with more than one answer
Any questions left blank
Exam Content Outline
Hawaii Laws and Rules (10%)
Chapter 452
Chapter 84
Chapter 11
Anatomy and Physiology (50%)
Organization of the Body
Cells and Tissues
Integumentary Systems
Skeletal System
Muscular/Skeletal/Kinesiology System
Circulatory/Lymphatic System
Nervous System
Endocrine System
Digestive System
Respiratory System
Excretory System
Reproductive System
Massage Theory (15%)
Basics of Massage
Physiological Effects
Manual Modalities

Effleurage
Petrissage
Tapotement
Friction
Vibration
Finger Pressure
Clinical Situations (25%)
Contraindications and Pathology
Techniques for Specific Conditions
Sanitation/Infection Control
Clinical Practice Reference
Hawaii Exam References
1. Hawaii Administrative Rules, Department of Health, Title 11, Chapter 11: Sanitation, Section 11-11-4, 1981, Hawaii Department of Health—Sanitation Branch, 591 Ala Moana Boulevard, Honolulu, HI 96813.
2. Hawaii Administrative Rules, Title 16, Chapter 84: Massage Therapy, 1990, Hawaii Department of Commerce and Consumer Affairs, 335 Merchant Street, Honolulu, HI 96813.
3. Hawaii Revised Statutes, Chapter 452: Massage Therapy, Hawaii Department of Commerce and Consumer Affairs, 335 Merchant Street, Honolulu, HI 96813.
4. The Anatomy Coloring Book, Third Edition, 2002, Benjamin Cummings/Pearson Education, 1301 Sansome Street, San Francisco, CA 94111, (link not available).
5. The Human Body in Health and Disease, Fifth Edition, 2009, Mosby/Elsevier Publishers, 11830 Westline Industrial Drive, St. Louis, MO 63146.
6. Illustrated Essentials of Musculoskeletal Anatomy, Fourth Edition, 2002, Megabooks, Inc., 2937 NE 19th Drive, Gainesville, FL 32609-3348.
7. Mosby's Fundamentals of Therapeutic Massage, Fourth Edition, 2008, Mosby/Elsevier Publishers, 11830 Westline Industrial Drive, St. Louis, MO 63146.
8. Theory and Practice of Therapeutic Massage, Fourth Edition, 2005, Milady Publishing/Thomson Learning, 10650 Toebben Drive, Independence, KY 41051.
After the Exam
A score report will be mailed to you approximately 10 business days after your exam date. Your score report will include the necessary information regarding your next steps in the licensure process. You will not be provided results over the phone.
PSI Services will also send your official scores to the Hawaii board office.
If you have then met all of the other requirements, a Hawaii massage license will be issued to you. Once your license is in hand, you can legally practice massage therapy in Hawaii. Licenses need to be renewed every even year by June 30th. The cost of license renewal is $146. There are NEW continuing education requirements for the renewal of a Hawaii massage license beginning in 2022.
Retake Information
If you do not pass your exam, you will receive a retake form to submit. This form will be included with your test results.
Other Resources
Check out the Hawaii Boards FAQ.
Hawaii Board of Massage Contact Information
DCCA-PVL
Att: Massage
P.O. Box 3469
Honolulu, HI 96801
Email: massage@dcca.hawaii.gov
Phone: (808) 586-2694
Conclusion
I hope this helps you take the next steps toward obtaining your massage license in Hawaii. In a few months, it will be time for you to use your skills to help tourists and locals relax. After that, you enjoy never-ending days of 76 degrees, abundant sunshine, beautiful beaches, and rainbows. The hard work and the hoops you have to jump through will likely pay off.
If you are still left with questions, you can drop a comment below, send me an email: ivy@massageexamacademy.com, or use any of the above contacts I listed.
If you have been through the process and are willing to share your experience, I would love to hear about it in the comments section. Other colleagues will appreciate hearing advice from people who have survived the process.
Anyone else in the mood for a lomilomi massage now?
Aloha.
Photo Credits: Jeff Kubina (Adapted), Bernard Spragg (Adapted)